Ansicht: MAK-Schindler Scholarshio Program at the Mackey Apartments, Los Angeles, 2017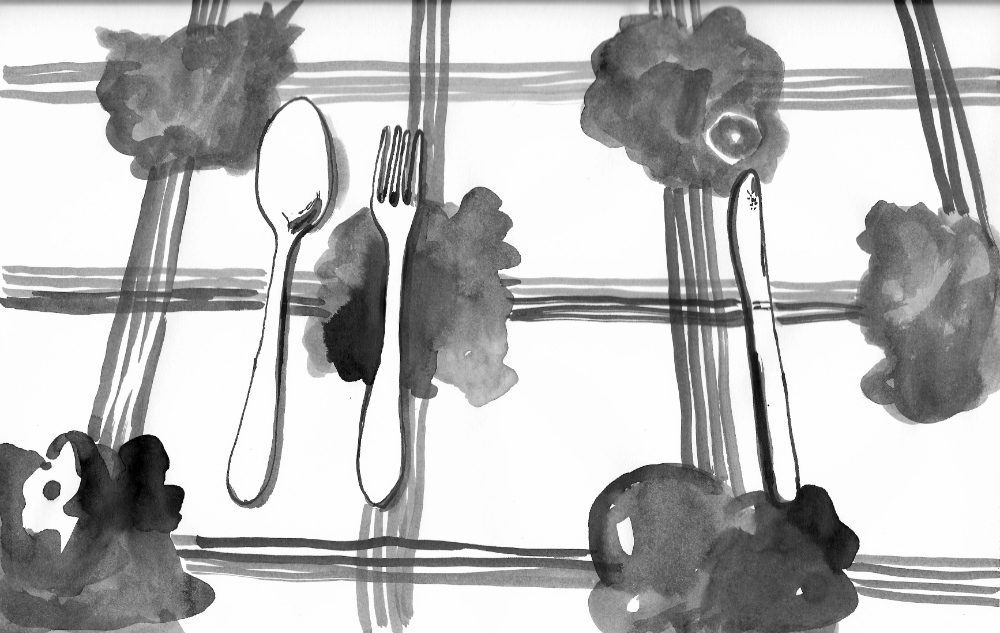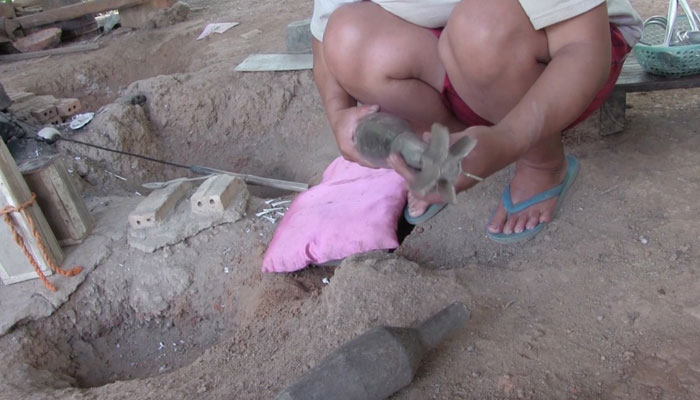 Von 1964 bis 1973 warfen die Vereinigten Staaten mehr als zwei Millionen Tonnen Bomben über Laos ab. Viele dieser Bomben liegen noch immer als Blindgänger im Boden des Landes vergraben. In einem Dorf außerhalb von Phonsavan auf Laos haben die Einwohner eine positiv besetzte Weiterverwertung für diese sogenannten »bombies« gefunden. Nach ihrer Sprengung durch Bombenräumungseinheiten schmelzen die Dorfbe wohner:in nen die übrig gebliebenen Aluminiumhüllen ein und stellen verschiedene Gegenstände her – am beliebtesten ist Essgeschirr. Dining Room ist eine Esszimmer-Installation mit Löffeln, Gabeln und Messern, die aus diesen amerikanischen Blindgängern hergestellt wurden. Sie spiegeln die Situation in Laos und zeigen zugleich die Situation eines typisch amerikanischen Familien essens.
***
From 1964 through 1973, the United States dropped over two million tons of bombs on Laos. Many of these bombs still exist as unexploded ordinance, buried in the countryside soil. In a village outside of Phonsavan, Laos, locals have found a positive use for these "bombies," after detonated by a bombclearing unit. These villagers melt the remaining aluminum casings to make various items, the most popular of which are dining ware. Dining Room is a dining-room installation that uses Lao-made objects, including spoons, forks, and knives made out of American bomb casings, to construct a setting that is both inherently Lao and an emulation of the typical American family dinner placement.