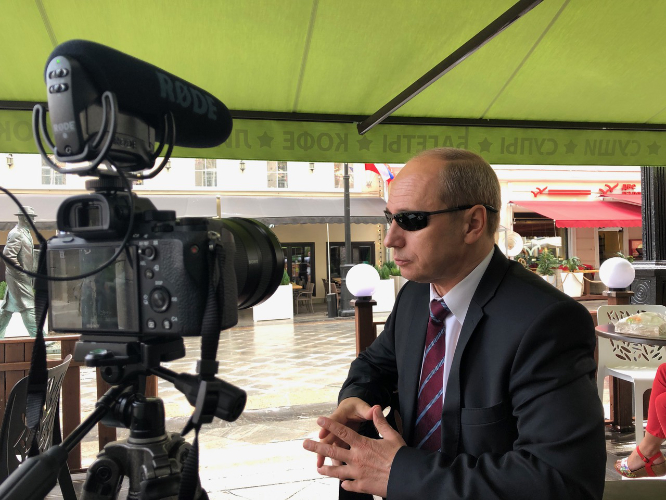 Ansicht: History repeats itself twice, first as a tragedy, then as a farce, curated by Olesya Turkina, Charim Gallery, Vienna, Austria
Have you ever wanted to meet Lenin? How 'bout Putin? Well, if you walk through Moscow's Red Square, you just might.
The Doubles introduces four doppelgängers who each impersonate a different Soviet/Russian leader: Lenin, Stalin, Gorbachev, and Putin. In this video installation, Anna Jermolaewa talks with each, curious about their experience acting as such complicated figures. These hired "doubles" do not only entertain, they also reveal the complex (and changing) web of Russias historical narrative and a perplexing nostalgia for Soviet times wrapped in a phenomenon that is purely capitalist.